Anchovies, ideal to add full flavoured umami to many dishes. Here is my vegan version, made from eggplants. Delicious and…
Juicy meatballs in a delicious tomato sauce on a vegan meatball sub. I've baked the homemade bread in the style…
Thüringer Brat! One of Germany's most popular sausages, when it comes to frying and BBQs. My vegan version is very,…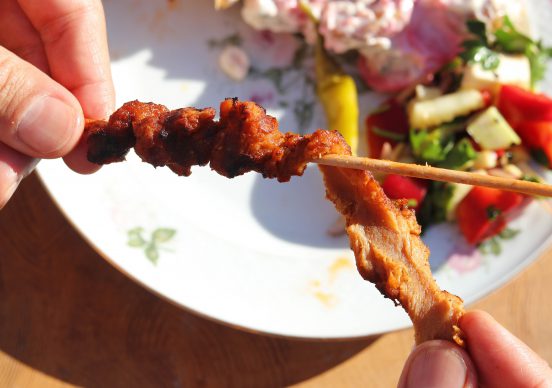 Could you tell that these grill flares are purely plant based?Last year, at a friend's BBQ, my vegan grill flares…
Don't we all just love burgers? On the German version of dailyvegan, I've published over 20 different hearty burger recipes….
My delicious recipe for vegan salmon spinach roll with cream cheese. The perfect starter of a barnstorming menu or for…
Bom dia! There are some dishes, that I really missed after becoming vegan. When I was still a vegetarian school…
Ahoy!Today it's time for fish fingers. Vegan fish fingers of course. Home made and tasty, crispy, fried in a pan…
Do you like boreks? In this recipe I am going to show you how to make a huge borek spiral….